Professional Doctors
At our multi-specialty practice, providing quality, personalized care for our patients in a comfortable and friendly environment is our top priority.
Intensive Care
Our orthopaedic department utilize the latest technical advances to ensure that you receive the most effective care possible for your orthopedic injury or condition.
Emergency Services
Everyone here is dedicated to making your time with us a positive experience and helping you achieve a full and speedy recovery.
Our Expertise Services
Our Services to give best care for you
Testimonials
We have best professional Team to Care you
Mr Zakir,60 year old. A building maintenance in charge. Underwent bilateral knee replacement. He selected Happy Bones hospital due to the reasonable pricing, excellent facilities including food and accomodation for relatives. He says "after visiting multiple centres in Surat found Happy Bones Hospital to be the most reasonable, patient freindly, with excellent infrastructure. A very good physiotherapy department. I did not have to do much exercises my own because the physios at the hospital took care of it during my hospitalisation itself".
I suffered a shoulder injury while playing cricket. After treatment with my family physician, I was referred to Dr. Dheeraj Rastogi at Happy Bones Hospital because my pain was increasing everyday. I was diagnosed to have a rotator cuff tear. I underwent an arthroscopic shoulder surgery. I was comfortably sent home on the second postoperative day and I started attending office on the fifth day. My physiotherapy at the department in the hospital helped me to regain complete range of movement within one month. I would like to highlight the state of art technology, equipment, facility, patient care, surgical experience and physiotherapy protocol available for Sports Injury.
For one whole day I was suffering from left upper limb pain on Saturday Night I developed excruciating left sided chest pain with perspiration and just collapsed. My wife rushed me to Happy Bones hospital where I was diagnosed in casualty itself of developing a heart attack. In just 2 seconds I was shifted to icu under the supervision of cardiologist I was given some injections and immediately my pain stopped and I was told I was saved from a tragedy the swiftness of diagnosis to treatment to counselling my family was such a smooth affair I am absolutely fine now I have no word to thank the entire team of Happy Bones Orthopedic Centre.
"clean, well-equipped Hospital. Doctors are polite, helping, caring. nurses are well trained. all senior doctors are very well experienced'. billing department is very helpful, & prompt."
I had an accident in July 2010. I had been injured to my right hand shoulder with nos of small pieces of bones. Dr Rastogi had taken very good efforts and nicely operated everything. I got very nice feeling about Dr. Dheeraj and all staff of the Happy Bones hospital. I am very thankfull for all.
Mr. Uttam Haldar
Age (46 Years)
I used to have immense pain in my knees for a long time. I could not walk without any support. I then decided to have a knee replacement. It is 5 and a 1/2 years now and I am absolutely pain free. I feel more confident. It feels like a new life altogether. Now I can walk up to 2 kilometers without any help. I can take care of my family as I used to do earlier and do all my household activities.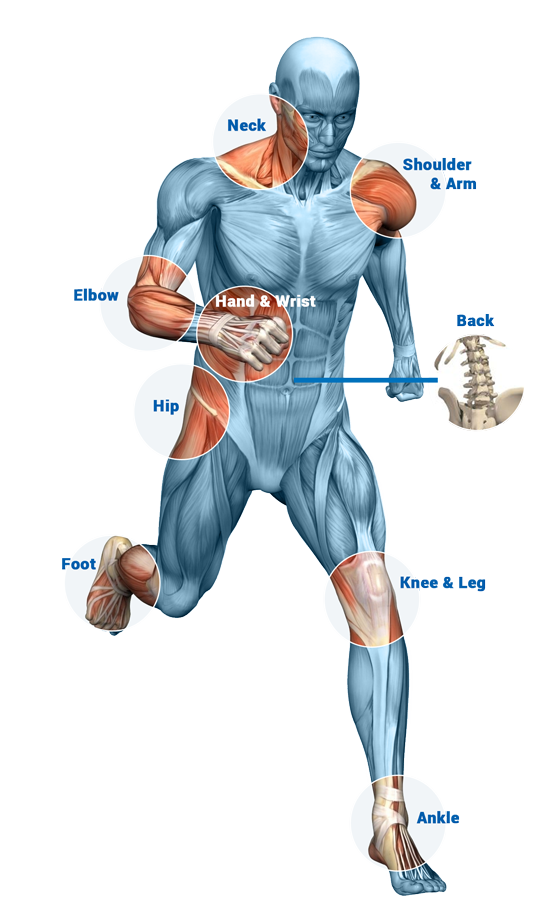 Consultation, Pre Procedure, Treatment!
Orthopaedic Specialties
Treatment of Osteoarthrities, Ankylosing spondylitis, Rheumatoid Arthritis, Gout and other joint deformities
Trauma, Fracture treatment
Spine and Nerve pathology treatment
Pediatrics Bone pathology/Fracture treatment
Joint Replacement and Reconstruction Surgeries
Sports injury treatment and key hole surgeries
Minimal Invasive Surgery Facility
Bone Checkup Health Plans
Special Services for Senior Citizen
Available Facilities
Indoor facility with special room and general ward (A.C and Non A.C)
Mediclaim facility
In house Discount Pharmacy
In house Pathology Lab Facility
Fully equipped Operation theater (With Laminar Airflow System)
Digital X Ray facility
24 hrs Nursing facility
Fire Safety system
Home visit, dressing and nursing care
Home Portable X Ray Facility
Other Specialities
Physician
General Surgeon
Pediatrician
Plastic Surgeon
Urologist
E.N.T Surgeon
Pain Management Doctor
Recent
News
What's going on in our hospital?
If you Have Any Questions Call Us On
(+91) 94264 46241